Roof Secure Maintenance Program
by Jolly Roofing
Welcome to Roof Secure Maintenance Program!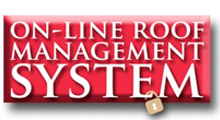 Jolly Roofing is proud to offer the most comprehensive inspection and maintenance program in the industry. We use GPS-driven technology and software to streamline the way we collect, manage, and present your roof information.
The Roof Secure Maintenance Program starts with a detailed roof inspection and data entry into our online roof management system.  After this first step, simply report your maintenance request via the internet and your request will move swiftly through our repair process. At the completion of your repairs, your information will be e-mailed with pictures and stored on our on-line building information system for future use.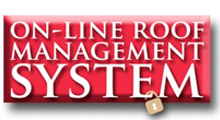 Roof Secure Offers:
24/7 On-Line or Telephone Emergency Maintenance Request
24/7 Emergency Repair Service
24/7 Access to Online Building Information System
Easy On-Line Maintenance Request Form
Manufacturer Notification for Warranty Repairs
Satisfies Manufacturers Inspection and Preventive Maintenance Requirements
Extended Roof Life through Preventive Maintenance
Eliminate UnBudgeted Roof Replacement
Maintain Records of Roof Modification and Repair for Liability and Tenant Relation Purposes
If you would like to become a Roof Secure Member,  please be sure to visit our Join Now page to request more information about the program.